Ge-Ami-Try:
Crochet and Math
Crochet nerds, unite! Freddy is planning a trip into the wilds of crochet and math and needs some fellow travelers. Are you in?!?
This blog looks into the geometry of amigurumi crochet with an eye to better understanding shaping and construction and becoming better designers. Whether you are already designing or just looking to get your feet wet, we hope you will join us on the adventure.
Each post will discuss a basic shape, offer a simple and scalable template, and include a quick free make based on the shape. Get your hooks ready, because we are racing right in with the intro series Ge-Ami-try: Life in 2D. 
Join us for fun with math and crochet!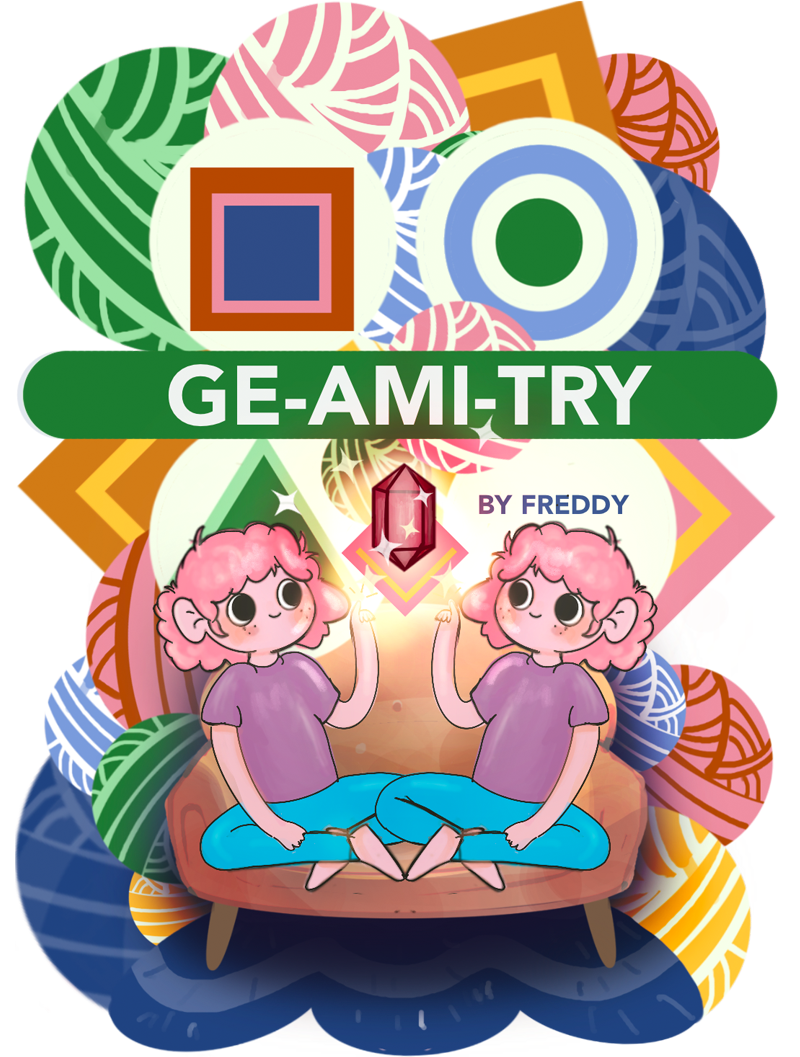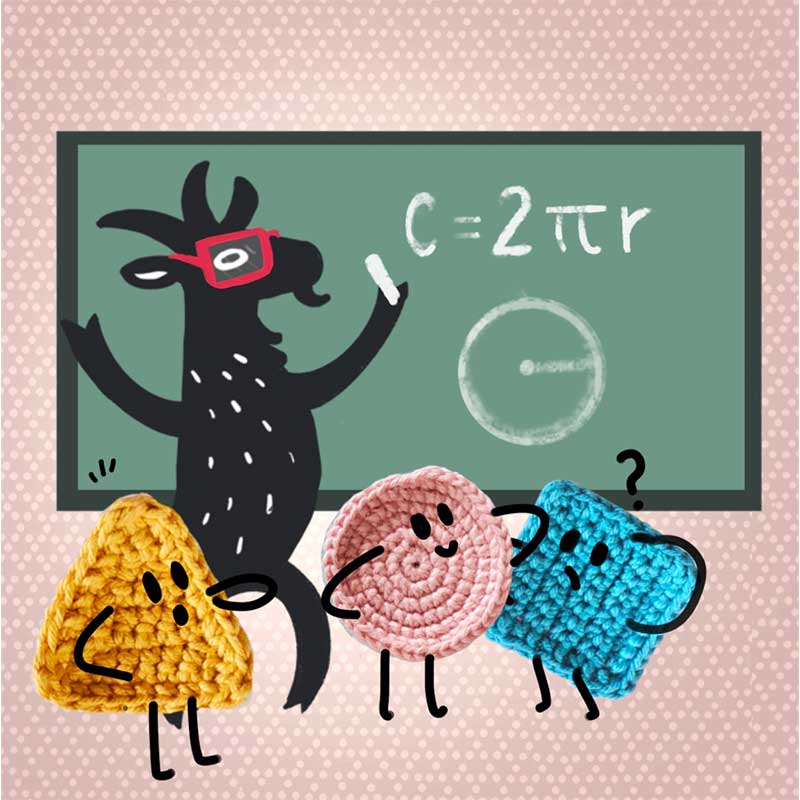 It all begins with a circle. The vast majority of amigurumi patterns start with a circle of some kind, so what better way to leap into Ge-Ami-try...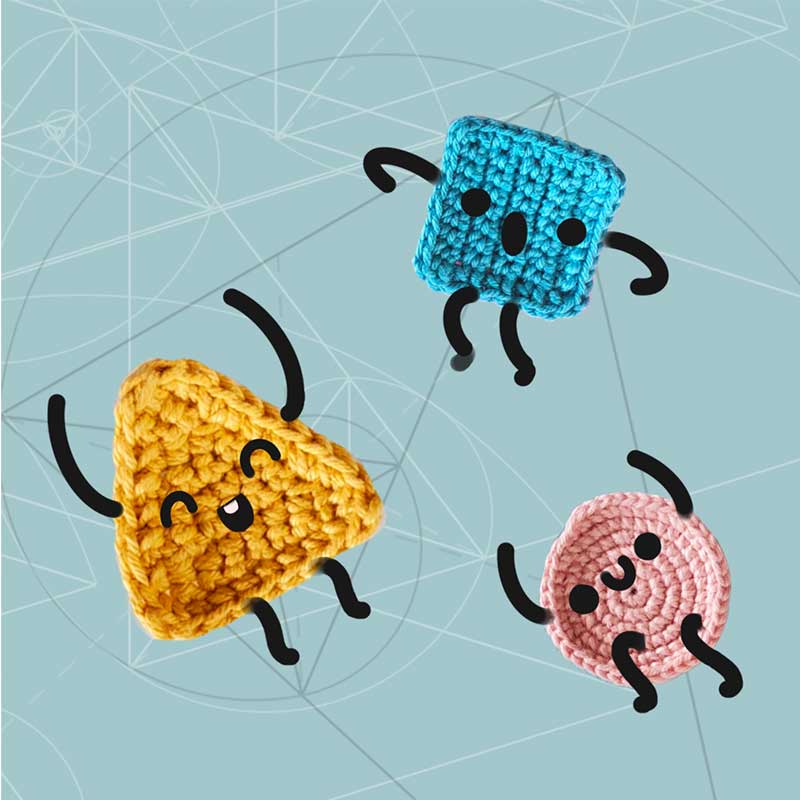 Hello there, fellow crocheter! Welcome to the first installment of Ge-Ami-try —a blog about math, cuteness, yarn, amigurumi design, and...who knows...