Beignet – Free Crochet Pastry Pattern
Laissez le bon temps crochet!
In keeping with the spirit of The Big Easy and the amazing time we had a the CGOA conference in NoLa in 2022, we offer everyone this free crochet beignet pastry pattern! Pour yourself a cafe au lait, grab your hooks, and pass a good time with us!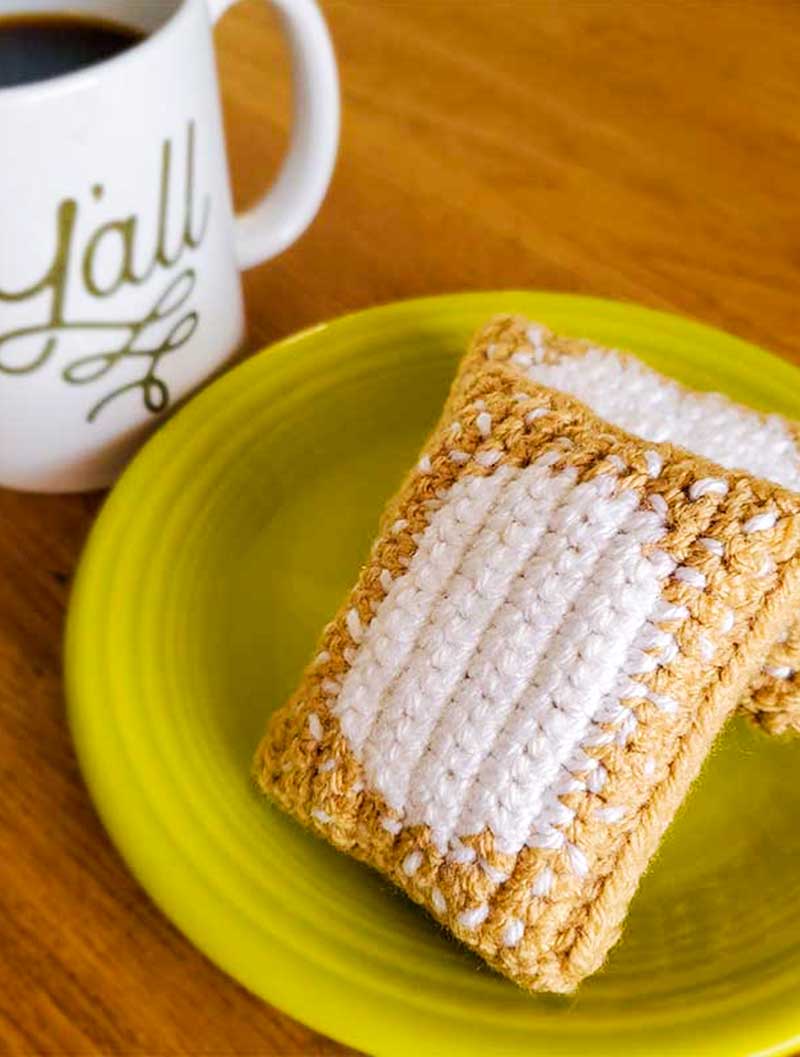 Before we get started, this is what you need:
2.75mm(US C-2) crochet hook

Aran or worsted weight yarn:
• Color A: pastry color
• Color B: powder sugar color

Tapestry needle

Stuffing

5-rnd gauge circle = 1.75"/4.5cm Gauge isn't terribly important in amigurumi, so it is okay to use a slightly larger hook if that is all you have. However, you don't want to see stuffing through the stitches, so don't get too big.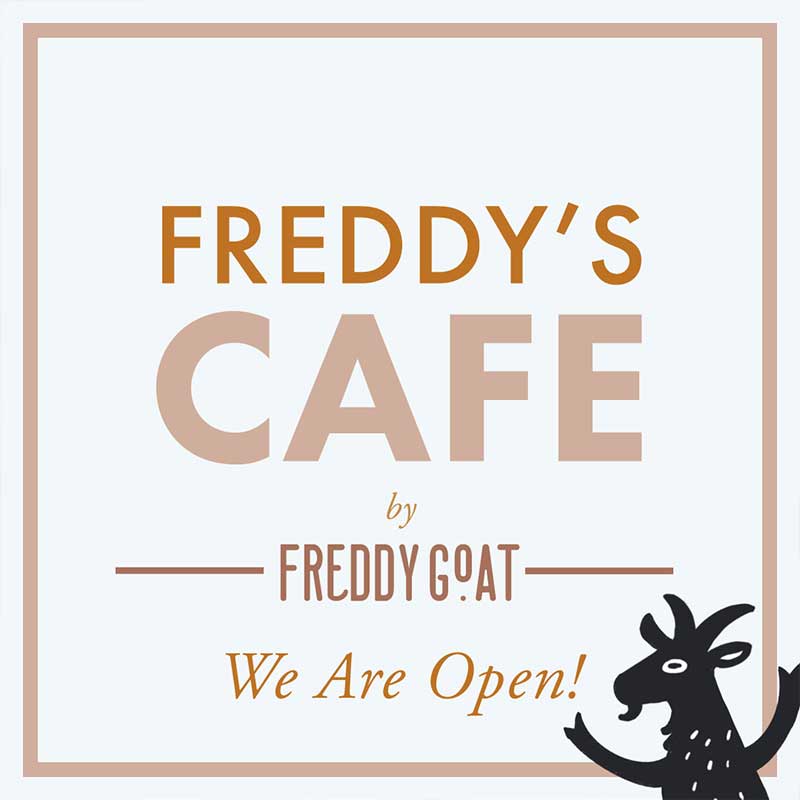 Back Loops Only (BLO)
Single crochet (sc)
Front Loops Only (FLO)
Whip stitch (method for sewing crochet work together)
Work in BB (work into the bumps on the back of the ch)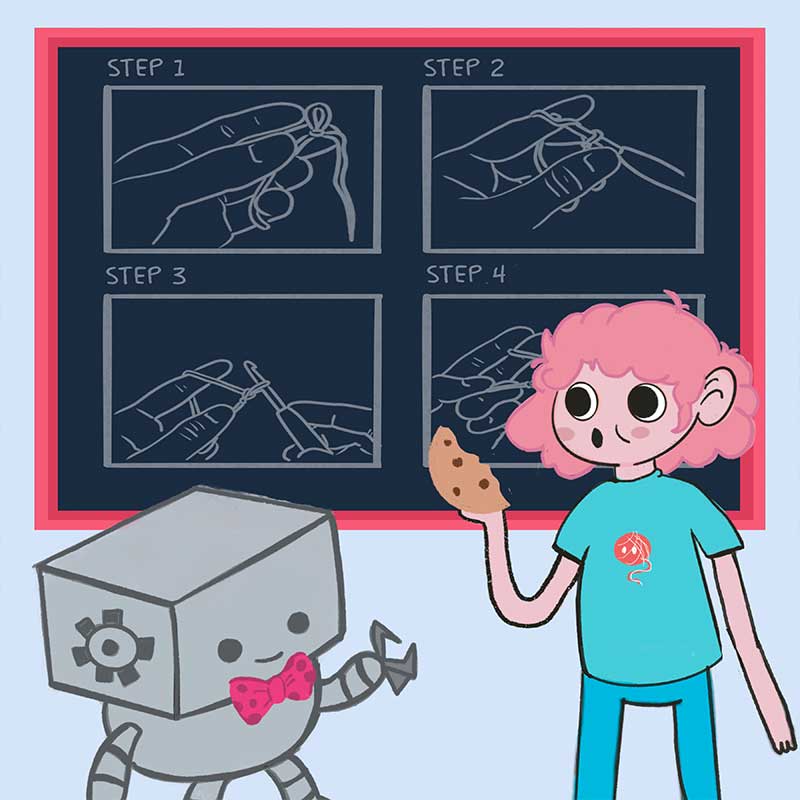 ©2021 Freddy Goat. FREDDY GOAT ALL RIGHTS RESERVED. No part of this free crochet pastry pattern may be published, resold, reproduced (in any form or by and means, electronic or mechanical, by photocopying, recording or otherwise), shared, translated or altered without prior permission in writing from the author.
If you sell or exhibit items made using this pattern, credit Freddy Goat Patterns and Design as the original designer. Also, pleases give us a tag on social media so we can see your beautiful work.
Free crochet pastry pattern instructions:
BEIGNET | PART 1
Worked in Rows.
Begin in Color A, then begin alternating between colors in Rows 3-11.
Odd numbered rows are Right sides and Even numbered rows are Wrong sides.
On Wrong sides, strand your unused yarn on the side of the work facing you (ie, on the wrong side).
 In Row 31 you will join the starting ch edge to Row 30 by folding the work in half (right-side-out), inserting the hook through corresponding stitches of the Row 30 and the top of Row 1, and making 18 sl sts across.
Row 1: Ch 19, then sc 18 in the BB of ch-19; turn, ch 1. [18 sts not including turning ch]
Row 2: Sc 18; turn, ch 1.
Row 3: (Color A) sc 4, (Color B) sc 10, (Color A) sc 4; turn, ch 1. [18 sts]
Row 4: (Color A) sc 3, (Color B) sc 12, (Color A) sc 3; turn, ch 1. [18 sts]
Row 5 – Row 9: (Color A) sc 2, (Color B) sc 14, (Color A) sc 2; turn, ch 1. [18 sts]
Row 10: (Color A) sc 3, (Color B) sc 12, (Color A) sc 3; turn, ch 1. [18 sts]
Row 11: (Color A) sc 4, (Color B) sc 10, (Color A) sc 4; turn, ch 1. [18 sts]
Row 12 – Row 14: (Color A from Row 12 on) sc 18; turn, ch 1. [18 sts]
Row 15: BLO, sc 18; turn, ch 1. [18 sts]
Row 16: FLO, sc 18; turn, ch 1. [18 sts]
Row 17 – Row 29: Sc 18; turn, ch 1. [18 sts]
Row 30: FLO, sc 18; turn, ch 1. [18 sts]
Row 31: ( Join row) hold the two edges together and sl st 18 through the sts of Row 30 and Row 1 at the same time; ch 1. Don't break the yarn!
FINISHING TOUCHES | PART 2
Pivot the work and sc 30 along the raw edge until you get back to the where you started. Break the yarn leaving a long tail and invisible join. Then line up the stitches so the top and bottom lie flat on top of each other and use the yarn tail to whip stitch the edges together. Join with an sc to the other raw edge and repeat these instructions, stopping to stuff the beignet before sealing the opening.
FINAL TOUCH: POWDERED SUGAR!!!
Use Color B yarn to embroider short sts around the edges of the patch of Color A. Place them
randomly to create the impression of sprinkled powdered sugar.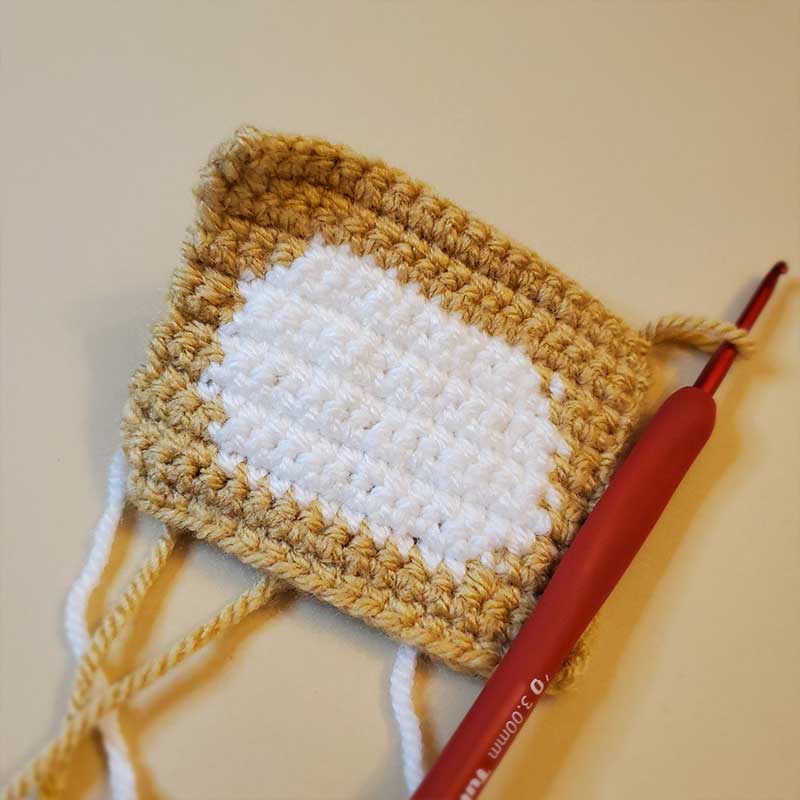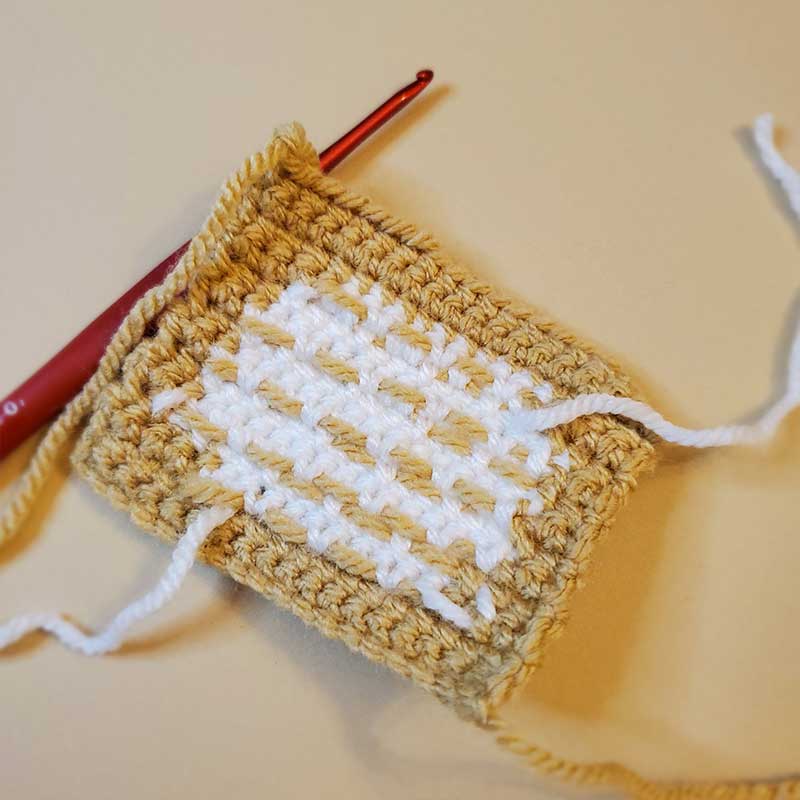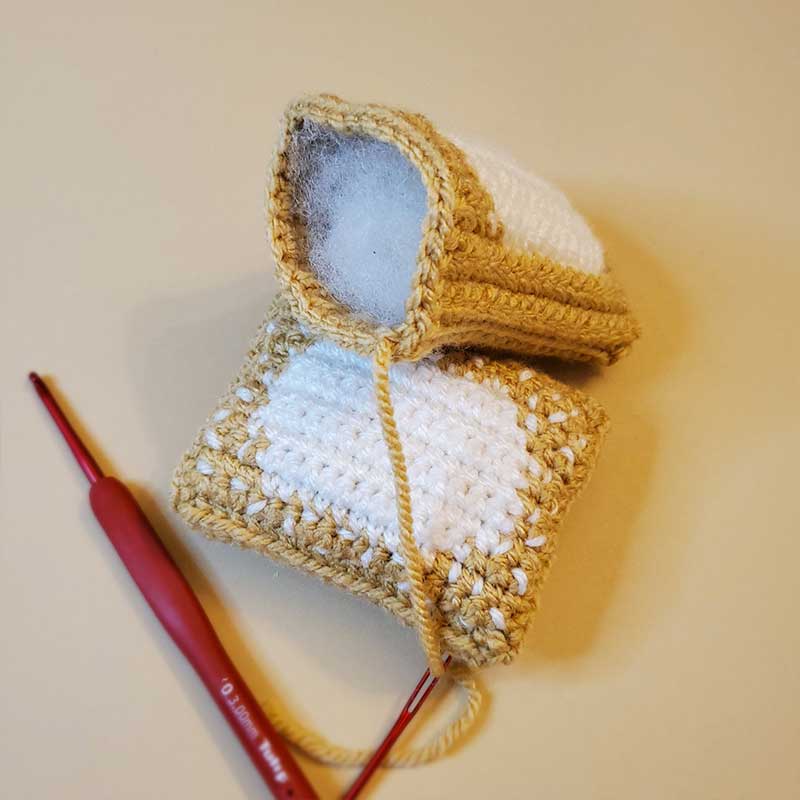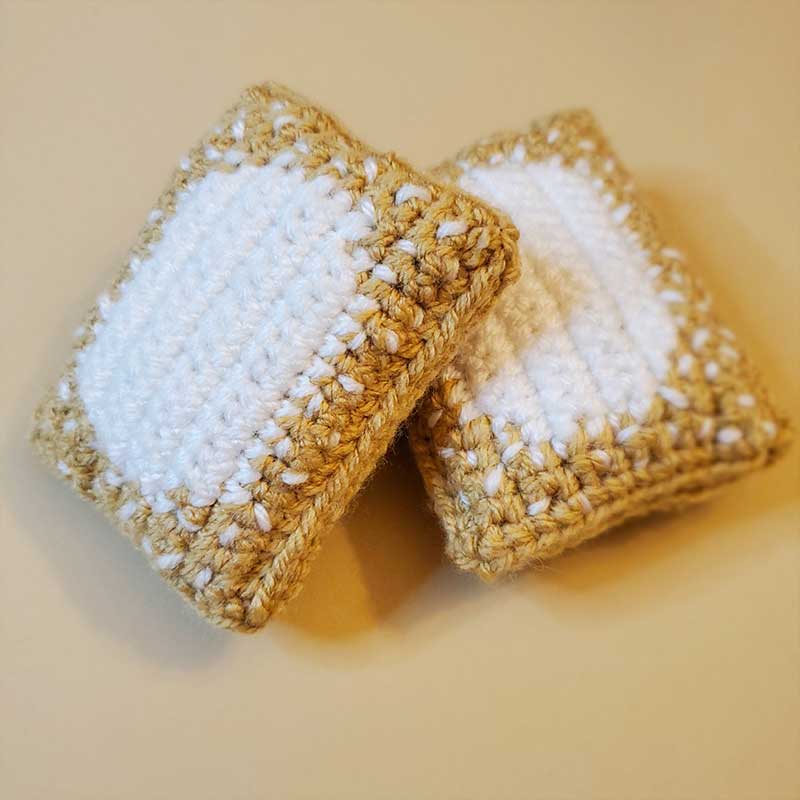 Thank you so much for making Beignet! We hope you love your ami and enjoyed the pattern. We would totally love to see the finished product. Please post a pic and tag us in your social when you have a chance. Also, drop a comment below or send us an email if you have any questions or feedback on the patterns.
P.S. Many cups of coffee were drunk in the creation of this free crochet pastry pattern!
Thanks a million!!!! Lots of love and silliness<3
Free Halloween crochet pattern Yes! a free halloween crochet pattern for you. This spooky season you will become the fairest of them all, or not; instead you will have the coolest and coziest mani. You may be cold from wearing a sexy halloween outfit, but no frostbite...
read more